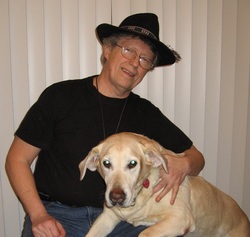 About the Author

Andre Gal (English pen name of Andrzej Galicki) was born in Warsaw, where he spent his childhood and early youth. After graduating from the Faculty of Civil Engineering, a Plock branch of the Warsaw Politechnika School, he began to work as a site engineer on a number of priority construction sites, including the construction of the Central Railway Station in Warsaw.
In 1980, discouraged by the prevailing social relations in the People's Republic of Poland, he left the country. He has never been a member of the Polish Communist Party and considers this to be his greatest achievement from that period of life.
He lived successively in several cities (Paris, Vienna, Toronto) before permanently settling in Montreal, where he still lives today with his wife, Marlena. He works as a designer for one of the leading engineering companies in Canada, at the planification of hydroelectric power plants, while during his free time, he engages in his literary projects.
So far, he has written eight books: The Bench, Candlelight Stories, Behind the Big Water, White Valley, At the Crossroads, Zawrotna Street, Orion and It happened in Montreal, of which some are still not edited in English. He has visited all the places described in his books with the exception of a hospital for the mentally ill (so far). The events depicted in his novels are partially veritables, but the characters appearing in them are fictitious.
Besides literature, he is busy with painting, having exhibited his works in Montreal, New Jersey and New York, some of his paintings he used to provide the covers of his books. Several of them can be viewed on the website "Artsland": http://www.artslant.com/global/artists/show/52985-andrzej-galicki
All the books of Andre Gal can be fund on the site:
http://www.amazon.com/s/ref=ntt_athr_dp_sr_1?_encoding=UTF8&field-author=Andre%20Gal&search-alias=digital-text

The author cordially greets all his readers, wishing them a great time during their venture into the jungle of the best books they can find on the net.
---